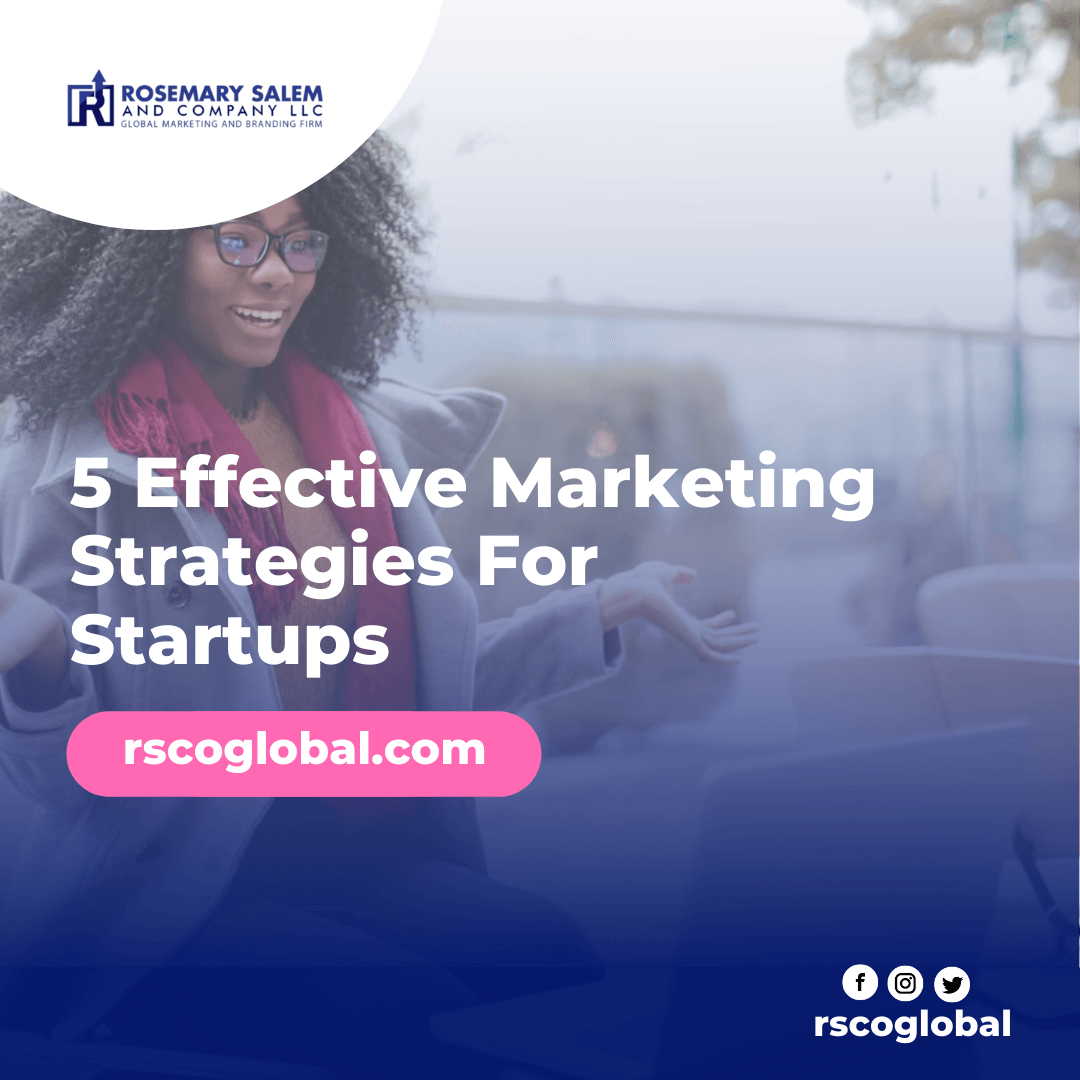 Every business wants to make a profit. Yes, you want to make an impact, redefine the game, and change the world, but you want to make a profit too. As a startup, your company is built on some amount of capital and you want to multiply it so you can grow bigger, reach a wider audience, and have a bigger customer base.
The same way you want to reach more people and make more profit, so do other businesses. Therefore, in order to achieve your aim, you need strong and effective marketing strategies.
The following are five effective marketing strategies that have worked for many successful companies that you can also use to reach your target audience as a startup.
Email Marketing: It should be no surprise why email marketing is coming atop of the list. Not only is it cheap, but it is also effective. All that is required is for you to have the email addresses of prospective customers and mail them. It will be helpful if your startup has a website, to include a section where visitors could subscribe to your newsletter. Or, you may simply ask prospective customers for the email addresses. The goal is to get the email address and start shooting them emails.
The key, however, lies in the power of your email. It has to be persuasive and convincing. Customers need businesses they can trust, so your email has to convey trust.
You should also note that if you send commercial emails at all times, they may be forced to unsubscribe from your list or even never read your emails. You must be strategic by providing them with informational and engaging content that keep them glued to their screen.
Social Media Marketing: Over 3.8billion people are using social media worldwide. That is more than 50% of the total world population. That gives you the advantage of reaching millions of people worldwide and you should leverage it.
Social media marketing, when properly packaged, can yield a high return. There are people all over the world who need the value your business provides and the services you render. So why not reach them when you can?
Platforms like Facebook, Twitter, and Instagram have become great marketing platforms for startups and you should take advantage. What is required is to have an account on the platforms with a great bio that describes your business. There are professionals who could do this for you at an affordable rate.
Sponsored Ad Campaigns: a strong presence on social media can make you reach a large audience, but with sponsored adverts, you can reach even farther. What this presents is the opportunity to reach people out of your network.
The sponsored campaign is when you pay an amount of money to the hosting platform in order to promote your business to their subscribers. You get to choose what kind of people you want to reach; their demographics e.g., age bracket, gender, etc.
For instance, with a sponsored advert on Twitter, Facebook, or Instagram, you will be able to reach people who might have never heard about your business before. And you do not only reach these people, but you also get to reach their networks too if they should like or share your business post.
Content Marketing: As a StartUp, content marketing gives you the opportunity to write in detail, the benefits and values your product or services provide the people. You may hire a professional content writer or contract a marketing agency to help you deliver great content to your targeted audience. Although it may require a little investment, content marketing yields unbelievable returns.
Referral Marketing: It is arguable that the best form of marketing is referral marketing. It has no cost implication on your business and it is very effective. After all, people tend to believe what their friends or relatives tell them.
Referral marketing is when a friend tells a friend about your business or product or when a consumer tells another person about your product. There is a very high chance the new people would become your customer too.
The key here is to have quality services and an effective marketing strategy. Because the more people you reach with your business, the more likely you get referred, and in turn, your startup grows.
These five marketing strategies work well. They are simple but effective. If you do it right, you will surely get the result. If what is required is a professional to handle your marketing strategy for you, why not reach out to one?